Honeymoon Tour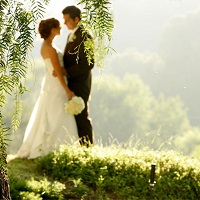 Give your beautiful relationship a memorable beginning with our Honeymoon Tours. With a myriad of romantic destinations to choose from, our Honeymoon Tours offer the perfect getaways to your new life. We have various Honeymoon Tour Packages to suit your life-long dreams of romantic elopes; be it to a hill station, an exotic beach location, a ship cruise or a royal heritage destination.

With the world class facilities and romantic ambience throughout, our Honeymoon Tours are sure to make them your most cherished days. We also provide photographers to click and save your most embracing memories. You can also choose for customized Honeymoon Tours with varying locations and durations to suit your dreams.

Dreamz Travel Destination is an Ahmedabad (Gujarat, India) based travel agency, specialized in hosting a variety of honeymoon tours to magnificent destinations across the world. So, get associated with us and book honeymoon package for Switzerland & Paris today. Options are available for every budget.
Price On Request

Duration : 4 Nights / 5 Days

Destinations Covered : New Delhi, Manali, Shimla

Price On Request

Duration : 6 Nights / 7 Days

Destinations Covered : Chandigarh City, Kullu, Manali, Manikara..

Price On Request

Duration : 6 Nights / 7 Days

Destinations Covered : New Delhi, Jaipur, Agra, Chomu

Price On Request

Duration : 5 Nights / 6 Days

Destinations Covered : Paris, Interlaken, Lucerne

Price On Request

Duration : 6 Nights / 7 Days

Destinations Covered : Paris

Price On Request

Duration : 6 Nights / 7 Days

Destinations Covered : London, Paris

Price On Request

Duration : 5 Nights / 6 Days

Destinations Covered : London